Improving quality of life for all
__________________________________
Website Changes Coming Soon
We are transferring our website to a new platform in early 2019. While this work is still in progress, feel free to visit us at at the temporary link for our latest updates:
https://www.uky.edu/chs/karrn

---
Hazard's KAART Center Included in UKNow Article:
LEXINGTON, Ky. (Oct. 31, 2018) — At 500 million years old, Appalachia is one of the oldest environments on Earth. It stretches from southern New York through northern Mississippi. The region contains the entire state of West Virginia and portions of 12 other states including Alabama, Georgia, Kentucky, Maryland, Mississippi, New York, North Carolina, Ohio, Pennsylvania, South Carolina, Tennessee and Virginia.
The University of Kentucky College of Design sits on the doorstep of Appalachia. Proximity to the region inspired the College of Design to establish Studio Appalachia as a catalyst for a positive change by means of community engagement. Studio Appalachia pursues design research projects that address issues that have confronted the Appalachia region for decades.
Faculty members Gregory Marinic, interim director of the School of Interiors and director of graduate studies, and Assistant Professor Rebekah Ison Radtke collaborated on one of the first Studio Appalachia projects in Williamsburg, Kentucky. Taking cues from Appalachian history and geography, their studio explored interventions to existing building façades, outdoor spaces and interiors. Students investigated the renewal of existing buildings through the lens of preservation, intervention and transformation of utilitarian "everyday" structures. The project yielded three-fold outcomes — the development of a foundational body of Appalachian design research, the curation of an exhibit in Williamsburg, and the conceptual design of a future Studio Appalachia web portal.
At the urban scale, reimagining the central core of downtown Williamsburg offered an opportunity to serve multiple user groups of various abilities, generations and socioeconomic backgrounds. Students implemented a comprehensive analysis of geographic, cultural, historical and demographic aspects of the broader Appalachia region. At the beginning of the semester, students collaboratively developed a broad-based survey of Appalachia, a 12-town region in Southeastern Kentucky, and downtown Williamsburg. Students identified sites in downtown Williamsburg for intervention.
"These projects are not just valuable for the students but equally valuable for the community. It's a mutually beneficial relationship that provides students a great learning experience, while applying design research that will impact Kentucky," Radtke said.
Lindsey Fay, an assistant professor of interiors at UK, is currently involved in a project with her students to help benefit Hazard, Kentucky. Collaborating with the College of Health Sciences, the project will develop designs for the Kentucky Appalachian Assistive and Rehabilitation Technology Center (KAART). Fay stated that the objectives of her rural health studio are to "engage members of the Hazard, Kentucky, community in a participatory design process so our students can gain empathy for the intended visitors of the center. The KAART Center will bring new innovative and upgraded services to this community, setting new standards for medical care and educational opportunities and improve the lives of Kentuckians for years to come."
Bailey Dwyer, a fourth-year interior student in Fay's studio, finds the style of collaborative and experiential learning to be especially beneficial. "This is a lot more tangible of a project because it is community-based. We have to figure out what is best for the people that are going to use the space. There is also more motivation. You build relationships with the clients. I know who they are, and I know how they are going to use the space to help them."
Students in Studio Appalachia often use grants to help fund their projects or to pitch their ideas to the communities that seek additional funding. Thus far, Studio Appalachia community outreach work and speculative proposals have also been completed in Butler, Harlan, Williamsburg and other towns in the Ohio Valley region.
UK is the University for Kentucky. At UK, we are educating more students, treating more patients with complex illnesses and conducting more research and service than at any time in our 150-year history. To read more about the UK story and how you can support continued investment in your university and the Commonwealth, go to: uky.edu/uk4ky. #uk4ky #seeblue
__________________________________
Hazard's Stroke Support Group up for National Award – PLEASE VOTE
The Hazard Support Group has been working so hard this year, and they are in the running for a national award from the National Stroke Association. Please vote for them (daily, if you can) and spread the word to your contacts! If you are not familiar with their work, the link contains a nice write-up about them.
Voting will run through Monday, October 29th, World Stroke Day, at midnight. If you so wish, you may vote for our group once per day, per email. Please see the link below to cast your vote!
http://www.stroke.org/stroke-resources/raise-awareness-stroke/raise-awards

__________________________________
KARRN's Donation Link
We are excited to announce that UK's College of Health Sciences is including KARRN as one of several options for financial donors to earmark as they donate to the college. It is an honor to be recognized for our prior contributions and to be added as a recipient of UK CHS support from alumni and friends. As you know, we are a community-based group and funding can be tight.
These funds will support our educational programs, equipment for our community members, our advocacy initiatives and other projects  developed by our KARRN group.
The link below (also on our sidebar to the right) is active, and can be shared (privately by individual emails, or through Facebook, etc.) with anyone who you think may be interested in supporting our ongoing and future programs.
https://uky.networkforgood.com/causes/13760-karrn-fund
__________________________________
Independence Place Activities
IPKY Paralysis Grant Calendar
October
 
Time
Event
Description/Location
13
12:00pm-6:00pm
Let's Roll Kentucky
Monthly peer support group, primarily individuals using wheelchairs – meeting at Keeneland to tailgate in accessible parking area. Keeneland – 4201 Versailles Rd, Lexington, KY.
15
5:30pm-7:00pm
Friends For Life
Monthly cross-disability peer support group will meet at Bob Evans this month – 2566 Richmond Rd, Lexington, KY.
25
10:00am-11:00am
4th ADA Talks*
Monthly presentation on various aspects of the Americans with Disabilities Act, presented by Jason Jones. Discussion this month includes ADA and Public Accommodations: Legal Applications of Title III. *Human Development Institute program
25
11:00am-12:30pm
Living Well With A Disability
Monthly peer support program discussing goal setting, problem solving, and maintaining a healthy life while reaching your employment goals. For more information, contact emily@ipky.org.
Rolling
KCSCI
The mission of the Kentucky Congress on Spinal Cord Injury (KCSCI) is to gather individuals with paralysis and those interested in issues affecting them from around the commonwealth to join in the discussion of ethical issues and to advocate for changes in our commonwealth for people with paralysis. If you're interested in getting involved with KCSCI, please contact ryan@ipky.org.
Rolling
Peer Mentoring
IPKY is working on building a peer support program with the staff at Cardinal Hill. If you have a spinal cord injury and are interested in becoming a peer mentor, please reach out to ryan@ipky.org.
For more information about these programs, please reach out to Ryan Guyder at ryan@ipky.org or Emily Nugent at emily@ipky.org or call 859-266-2807. Sponsored by the Christopher & Dana Reeve Foundation.
__________________________________
Rural Stress Summit, December 10-11 in Atlanta
Rural Stress: Promising Practices and Future Directions
December 10-11, 2018 · Atlanta, Georgia
Rural America faces many challenges: struggling economies, rising suicide rates and the growing opioid epidemic. Land-grant institutions are uniquely positioned to impact community wellness in rural America at the local level. The University of Georgia invites you to join representatives from across rural America to have a conversation, explore best practices, and learn from industry and academic experts.
Please save the date and join us in Atlanta at the Crowne Plaza Atlanta-Airport.
Follow this link for full agenda, and register online: https://ruralstress.uga.edu/
__________________________________
KARRN Conference Materials
Our annual conference on August 24, 2018 drew a larger than usual audience, with 227 in attendance. Thank you to our speakers! We have their PowerPoint presentations available below, and the recorded sesssions will be uploaded in the coming weeks.
Session 1_Eat Well. Move More. Live Happy! Universal Design in Health
Session 2_Assistive Technology for Wellness
Session 3_Let's Talk about Sex: Pro Tips for Positive Sexual Health
Session 4_Music Therapy and Movement
Session 5_WRAP It Together: Wellness Recovery Action Plan

__________________________________
Registration Open for KCSCI
You won't want to miss the annual Kentucky Congress on Spinal Cord Injury on Friday, September 21! Note the new location (Northeast Christian Church 990 Star Shoot Parkway, Lexington Ky. ) –  convenient to interstates, for out-of-towners. Registration link:
https://independenceplaceky.org/ky-congress-on-spinal-cord-injury/
Conference attendees can expect complimentary breakfast and lunch during the event, as well as refreshments throughout the day. There will be a vendor area for you to view new products, technologies, services, and demonstrations before, during, and after event speakers and breakouts. Attendees will also be given the opportunity to meet new people and engage in the discussion that is critical to the SCI world and the disability community as a whole.
All of this and more is completely free to you as an attendee. We hope that this gift is as meaningful to you as it has been to those of us who have benefited from the work and support of the Kentucky Congress on Spinal Cord Injury.
KCSCI strives to create a culture where consumers become strong advocates for the rights of all people with disabilities and are willing agents who provide peer mentoring to the SCI community.
__________________________________
ADA Talks
The topic on August 23 is Public Transportation. It is from 10:00-11:00 and can be attended in person or via Zoom. See flyer for details.
__________________________________
Challenged Athletes Foundation – Grants
The 2019 CAF Grant Application is now OPEN! The deadline to submit your grant is Friday November 2nd, 2018 at 5PM PST. "
It is the mission of the Challenged Athletes Foundation (CAF) to provide opportunities and support to people with physical challenges, so they can pursue active lifestyles through physical fitness and competitive athletics. The Challenged Athletes Foundation believes that involvement in sports at any level increases self-esteem, encourages independence and enhances quality of life."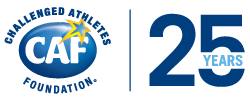 For a step-by-step guide to filling out your application, please click HERE
For grant application FAQs, please click HERE
For any questions, email cafgrants@challengedathletes.org.
__________________________________
New HDI Grant

Published: July 13, 2018
From UKNow:
HDI has received a three-year grant totaling $600,000 from the Administration on Community Living. The project, Wellness Edge, is a Paralysis Resource Center State Pilot program grant. It will build connection within local communities to enhance and facilitate access to recreational programs to better serve people with paralysis and their support networks.
This fall, Wellness Edge will provide grants of up to $25,000 to community organizations that provide organized activities that are intentionally designed to benefit individuals, groups or communities. Chithra Adams, who will lead the project at HDI, said, "I am really excited to launch this effort for Kentucky. It will provide opportunities to develop new community partnerships and stimulate innovative ways to better serve people with paralysis and their networks of support."
Assisting Adams in the project are Jason Jones, founding member of the Kentucky Congress on Spinal Cord Injury, and Lindsey Mullis, HDI's health and wellness director. This team will provide technical assistance and collect data that will ultimately help improve health outcomes for people with paralysis and build stronger, more inclusive communities.
Community grant applications will be available on the HDI website (www.hdi.uky.edu) in August.
An estimated 5.4 million people live with paralysis in the United States. The leading causes of paralysis are stroke, spinal cord injury, and multiple sclerosis. People impacted by paralysis are more likely to have health risk factors, such as being overweight, smoking and not being active; which put them at greater risk of developing secondary conditions such as cardiovascular disease and diabetes.
__________________________________
Berea support group June 25
The ABLE (Achieve and Build Lifetime Empowerment) group meets on Monday, June 25 at 11:15 in the Fellowship Hall at Berea Baptist Church (310 Chestnut Street). Parking is convenient and the building is handicapped accessible.

This month will feature Nick Wallace as a guest speaker, and he will present Financial Planning for Special Needs.
The support group is free, volunteer, confidential and lowkey. It is for those with visible and invisible disabilities. Caregivers are welcome. All are encouraged to bring paper and pen and a snack and drink for yourself.
__________________________________
May is Stroke Awareness Month
Keisha Hudson and her community partners in KC3T (Kentucky Care Coordination for Community Transitions) had a busy month of activities! They staffed informational tables in many locations, and the photos below show some of their other activities. Great work in bringing more awareness to the community!
KC3T Community partner Kim Dean, a caregiver and member of the monthly Stroke Support Group, educated Leatherwood Elementary students about stroke.
Perry County Judge Executive and Hazard's Mayor signing the proclamations declaring May Stroke Awareness Month.
__________________________________
Ramp Up Kentucky! Report
There have been 35 temporary ramps distributed. There were 3 ramp kits distributed. There were 27 follow-up telephone surveys completed. Attempts were made to contact all thirty-five (35) consumers that received temporary ramps and the 3 ramp kit consumers. The overall response rate for the telephone survey was seventy-five (75) percent.
Consumer Quotations:
"Amazing, having portable ramp changed my life. I'm now able to take my daughter and her wheelchair out of the house easily for a walk to the park or a drive. We also use the portable ramp to get her wheelchair into the van. Before this, my other children had to stay home unless their dad was home to help lift their sister's wheelchair. We have left the house every day since we have had the portable ramp."
"Very grateful for this program."
"Continue please, there are many more people who need this!"
"Very blessed to have this program."
"It's a good program, has helped me out a lot."
"Very grateful, I was able to try it out before buying a portable ramp. The portable ramp didn't work for our house."
"As a case manager on the spinal cord unit at Cardinal Hill, I often have patients that have suffered a spinal cord injury and need resources fast; especially ramps. Ramp UP was easy and helpful. It helped get a person home from the hospital and removed a barrier for a patient trying to adjust to their new normal."

By the Numbers:


Number of 'hits' on website and other social networking sites:  2,712
Applications for ramp loans received: 35
Ramps distributed through long-term loan: 35
Applications for ramp building kits received: 4
Ramp building kits distributed: 3
% who report the application process was easy: 100%
% receiving ramps and ramp building kits receiving government assistance: 94%
% receiving ramps and ramp building kits who self-report earlier transition from a facility or the ability to remain at home: 44%
% receiving ramps and ramp building kits who self-report increase in independence: 44%
% satisfied with the project: 100%
Success Stories:
Cardinal Hill Rehabilitation Hospital: "I wanted to thank everyone involved with the Ramp UP program. It truly is a great service and helped my patient out during their time of great need. As a case manager on the spinal cord unit at Cardinal Hill, I often have patients that have suffered a spinal cord injury and need resources fast; especially ramps. Ramp UP was easy and helpful. It helped get a person home from the hospital and removed a barrier for a patient trying to adjust to their new normal. Thank you for all your help! Karah was great too at the Lexington location."
Let's Go to the Park: "Amazing, having portable ramp changed my life. I'm now able to take my daughter and her wheelchair out of the house easily for a walk to the park or a drive. We also use the portable ramp to get her wheelchair into the van. Before this, my other children had to stay home unless their dad was home to help lift their sister's wheelchair. We have left the house every day since we have had the portable ramp."
Community Inclusion: Nina's neighbors sought a way to enable their friend to continue visiting their homes. Neighbors frequently host neighborhood dinners and book club gatherings. Nina's recent decreased mobility has prevented her from visiting other homes on the street due to ingress/egress issues using her wheelchair. While Nina's home has a permanent ramp, this did not help with getting her into other homes on the street to visit. Due to the generosity of Ramp Up Kentucky! and it's funding source, the Christopher and Dana Reeve Foundation, the neighbors were able to borrow a portable aluminum ramp to try out and provide access for Nina to get into the other homes in her neighborhood. With this try-before-you-buy opportunity, the neighbors have been able to identify a portable ramp suitable for use in their community, which they will then all be able to chip in to purchase a portable ramp to have permanently available for them to share throughout the neighborhood."
__________________________________
6th Annual KY Congress on Spinal Cord Injury:
September 21, 2018
Save the date, and note the new location. Share the KCSCI flyer with all of the details!
__________________________________
KARRN 2018 Conference – Save the Date
Planning is in progress for our annual conference. Please plan to join us on Friday, August 24 at Perkins Conference Center in Richmond KY, and spread the word by sharing our Save the Date flyer.  
__________________________________
Patient-Centered Research Data presented at American Physical Therapy Association
Pat Kitzman and Katy Sutton attended APTA's annual Combined Sections Meeting and presented the poster entitled "The Road Back Home: Perceived Health and Healthcare Needs of People with Neurological Conditions Transitioning Back to Rural Communities" in New Orleans on February 22.
In this study, participants have given their time in interviews, work groups, half-day meetings and Zoom video conferencing. They have shared what their health information sources are and what their own health research priorities are. Participants are continuing with projects that address some of the research questions that they identified. The findings from this two-year project also will be presented at the annual conference of the American Occupational Therapy Association.
This poster won a blue ribbon from the Global Health Special Interest Group in the area of Social Responsibility. Only 2% of the meeting's posters received this recognition.
__________________________________
New Support Group in Madison County
Carolyn Wallace shared with us some publicity surrounding the new ABLE support group in Berea, which met for the first time on February 26. The group is not condition-specific and is an opportunity to talk with others in non-medical terms. We look forward to hearing more as the group continues to develop.
__________________________________
Kentucky Stroke Registry Article Published
An in-press article in Journal of Stroke and Cerebrovascular Diseases documents the Kentucky Appalachian Stroke Registry. This registry was developed and has been utilized to determine healthcare needs. This article addresses how the registry's aggregated data  quantifies the relationship between stroke and diabetes.
Individual researchers can request data from the registry for their own projects, as well.
__________________________________
KARRN 2017 Conference – Recorded Sessions Available
Did you attend our conference, and want to revisit some of what you heard?
Were you unable to attend our conference, and want to see it archived?
Did you love it, and want to share with colleagues?
All sessions can be accessed through our website's Video Library in the lower left corner, or through the direct link: https://karrn.org/karrn-2017-conference-presentations/
__________________________________
Congrats to authors Sheppard-Jones, Hunter and Bower
KARRN members Kathy Sheppard-Jones, Beth Hunter and Walter Bower have a new chapter published entitled "Capacity Building in Rural Communities Through Community-Based Collaborative Partnerships." It is included in the book Disability and Vocational Rehabilitation in Rural Settings, which is now available. 
For more information, see:   https://link.springer.com/chapter/10.1007/978-3-319-64786-9_36
__________________________________
Waiver Program Update
KARRN member Carolyn Wallace and her son Aaron recently attended a focus group in Frankfort to provide stakeholder experiences, with the goal of shaping the services the Kentucky Department of Medicaid Services provides. In this current phase, input about the importance and impact of the community-based 1915(c) waiver program (which includes Acquired Brain Injury Medicaid waivers) can be sent by email to MedicaidPublicComment@ky.gov or by phone to Lori Gresham at (502) 564-7540.
Thank you, Carolyn, for representing! If anyone has any success stories, improvements that occurred through the use of the waiver program, or other input, please email or phone.
__________________________________
KARRN Conference Recap & Supplemental Resources
The 8th ann
ual Kentucky Appalachian Rural Rehabilitation Network conference on August 29 from 9:00-5:00 at Eastern Kentucky University was well attended. We brought together 199 students, providers, and individuals and caregivers affected by stroke, spinal cord injury and traumatic brain injury.
As promised, our speakers have provided supplemental resources. CLICK HERE to view them. 
A very special thank you to our sponsors:
Paralyzed Veterans of America Education Foundation (conference grant)
University of Kentucky College of Health Sciences
Eastern Kentucky University
Spinal Cord & Brain Injury Research Center (SCoBIRC)
Kentucky AgrAbility
Advanced Medical Group LLC
Much appreciation also goes to our speakers who generously provided their time and expertise: Jennifer Hastings, Don Helme, Beth Hunter, Patrick Kitzman, Jane Kleinert and our panelists: Jason Jones, Tonya and Mark Kincaid, Sasha Rabchevsky, Sara Salles, DO, Carolyn and Aaron Wallace.
To review the conference agenda and speaker information, click here.
__________________________________