Improving quality of life for all
__________________________________
Third Annual Appalachian Research Day Shares Results of Health Studies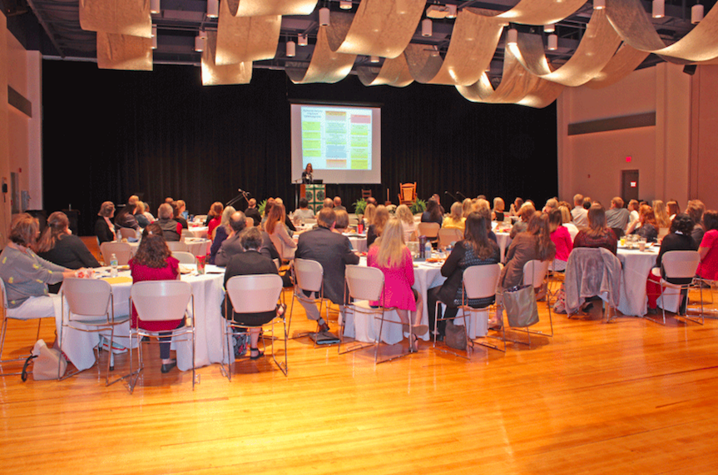 As reported in UKNow, the research event, held May 24 in Hazard, Ky., was hosted by the UK Center of Excellence in Rural Health as an opportunity for researchers and community members to share research findings with the local communities and facilitate dialogue about how to improve health and quality of life in Appalachia.
KARRN founding member Anne Harrison presented "Living with traumatic brain injury in a rural setting: supports and barriers across the continuum of care," which she co-authored with Beth Hunter, Heather Thomas, Paige Bordy, Erin Stokes and Patrick Kitzman. Traumatic brain injury (TBI) is prevalent in Kentucky and comes with a high cost in care and quality of life for individuals and caregivers affected. Research among people living with TBI in rural areas is limited.
The purpose of this study was to:
Explore the lived experience of people with TBI and caregivers in rural regions of Kentucky across the continuum of care
Understand supports and barriers they face related to optimal function and well-being.
CONCLUSION/RECOMMENDATIONS:
Unmet needs were most pervasive for people with TBI when returning to their underserved communities.

Inpatient care was adept in meeting medical and rehab needs, but communication across locations was lacking.
Unmet needs for caregivers existed across the continuum.
We propose trained community health navigators ally with patients and caregivers early in the process of TBI, and provide the linkages and education necessary to reduce barriers and facilitate transitions across the continuum of care.
__________________________________
Beth Hunter at NeuroRestorative group
Beth Hunter was invited to present to NeuroRestorative's Traumatic Brain Injury (TBI) Support Group on Wednesday, May 31. The group meets every other month and is open to TBI patients and their caregivers. NeuroRestorative provides rehabilitation, supported living, and numerous other programs in five locations in Kentucky.
NeuroRestorative was instrumental in recruiting participants from across Kentucky for our Patie
nt-Centered Outcomes Research Institute (PCORI) work groups earlier this year, and Dr. Hunter shared with the group some preliminary findings from the work groups. The TBI community expressed a need for access to resources (particularly navigating the waiver system) and improved communication with healthcare providers. The PCORI project will gather two larger groups in half-day meetings in September in Hazard and Lexington with the goal of developing practicable research questions from the topics generated during the project's work groups and earlier interviews.
__________________________________
United Spinal Association newsletter available
Click here for the latest newsletter, archived newsletters, and to subscribe to future announcements. The current issue has features on advocacy events, ALS Awareness Month, and a research opportunity. Great information!
__________________________________
Send letter to Congress on behalf of Amputee Coalition
From Jack Richmond, Amputee Coalition President and CEO; Amputee
As the President released his proposed budget, it became clear that program cuts to Medicaid and Social Security will pose challenges to many people affected by limb loss.
In addition, all funding was eliminated for the Amputee Coalition's National Limb Loss Resource Center, which connects people with peer support, provides education, and makes sure no one has to face amputation alone.
Make your voice heard now!
With dozens of vital programs on the line, we are asking you – and the nearly 2 million Americans living with limb loss that will be personally affected – to tell your legislator to make our community a priority.
With just a few minutes of your time, you can customize a letter and let congress know you want them to restore funding to the programs and services that the community turns to.
Thank you for your support,
Jack Richmond
President and CEO
Amputee
P.S.  Please ask our friends to turn up the volume by writing to their legislators, too.
__________________________________
KARRN Conference Agenda
We are busy planning for our annual conference (Tuesday, August 29 at Eastern Kentucky University). Our agenda is set, and it offers something for everyone. Attendance is free – we welcome individuals affected by stroke, spinal cord injury, traumatic brain injury; students; faculty; healthcare providers. There will be a small fee for CEU. Plan to come, and bring a friend! Please distribute our Save the Date flyer (attached). Registration information will be sent out later into the summer.
__________________________________
Health Partners Group in Frankfort
The Health and Wellness Initiative team at UK's Human Development Institute is excited to announce that we are now offering a FREE Health Partners group in Frankfort, Kentucky! Please disseminate this flyer (email, Facebook, social media, newsletters, etc.) to any of your contacts in the Franklin Co/Frankfort area who might be interested in participating in this program or who may be able to disseminate this information to others. As a reminder, this is a free holistic health program for adults aged 16+ with a disability and a health partner of their choice such as a family member, caregiver, or other support person.
Location: Frankfort Co Cooperative Extension Office, 101 Lakeview Ct. Frankfort, KY 40601
Dates: June 22, 29, July 6, 13, 27, Aug 3 with 6 monthly follow-up meetings after initial programming
Time: 5:30-7:30 PM
Deadline to enroll is June 20. For more information, visit our website at www.wellness4ky.org/health-partners/ Thanks for your help in spreading the word!
__________________________________
KARRN Meeting by

Our meeting site at Cardinal Hill is not available for our meeting on June 6. We feel this is a good time to experiment with a new meeting option called Zoom. It literally only involves clicking a link, and you will be joined. There is also an ipad capability, and cell phones and landlines work, as well. You can connect from your own office or home location rather than commuting to a TeleHealth location.
We welcome your feedback on it as we consider integrating Zoom into a new grant project.
Thanks to  all of our KARRN members for your patience as connectivity has been a challenge recently. Whether or not Zoom is the best solution, we will continue to explore ways of linking remotely to our monthly meetings of our network to keep everyone involved.
We will not meet in July or August, so June's meeting is likely to be a productive one. Let us know if you have questions about accessing the meeting remotely –  we are looking forward to this new development.
__________________________________
KARRN members receive Reach Awards to attend No Barriers USA
Congrats to Heidi McKenzie and Brandy Brock, who have received scholarships to attend the 2017 No Barriers Summit in North Tahoe, CA! This organization encourages people of all abilities and with all types of challenges to push past their boundaries and see what they are capable of achieving. Erik Weihenmayer, its founder, has a personal foundation called the "Reach Foundation." The Reach Award acknowledges individuals who have broken through personal barriers in order to elevate their family, their community and the world. Summit activities include Adventure, Sports and Recreation; Arts & Culture; and Educational Sessions. KARRN member Sasha Rabchevsky has been attending for years. Have fun, everyone!
__________________________________
Kentucky Recognizes May as Stroke Awareness Month
American Stroke Month 2017 is upon us! The American Heart Association developed an online Activation Toolkit to promote the campaign.
We appreciate our Kentucky Care Coordination for Community Tr
ansitions (KC3T) work this month and every month. A calendar of facts, social media involvement, materials and events are featured on the Kentucky Stroke Awareness Month calendar – click this image for details:
                   __________________________________
The Cure Map Documentary Visits Lexington
KARRN members Sasha Rabchevsky (plus his students and post-docs in his lab) and Jason Jones (plus his family) recently participated in interviews for The Cure Map's project. Lexington was its 18th stop. In the filmmakers' own words, "Over the next year, two women, a dog named Milo, and a lineup of friends and collaborators will be traveling around the country. So here we are, beginning our efforts to make a difference. To educate the world about current Spinal Cord Injury research; why it always seems so close yet so far away, and to inspire faith in its future. To share the many stories of people affected by paralysis … we are wildly determined and maybe a little crazy. So if we can help find a cure for paralysis in any way by making this film, then we will have accomplished what we set out to do."
Their project captures the "immense struggle and hidden possibilities" of SCI and SCI research. To follow the Cure Map and its journeys on Facebook, click here. Thanks for your participation, Sasha and Jason!
__________________________________
Hazard's Stroke Support Group Celebrates 2nd Year
The stroke support group has celebrated its second year anniversary, and its numbers have increased to such an extent that a larger location may be needed. The average attendance consists of 20-25 stroke survivors and their caregivers. Guest speakers in the past year, who were requested by stroke support group members, have included physicians, a nurse, a dietician, an occupational therapist, a pharmacist and the stroke navigator. Topics addressed include overall stroke education; diabetes; nutrition; at-home exercises; mood chan
ges/emotions after stroke; medications; and chair exercise/relaxation body scan. This group has provided an avenue for peer monitoring, education and social interaction.
Thank you, Keisha for organizing and photographing the group!
---
Save the Date: Kentucky Congress on Spinal Cord Injury 10/6/17
We are looking forward to the annual meeting of Congress. Click to see the KCSCI flyer for details, and we hope to see you in October!
---
Submit your nomination for the Tom Gravitt Advocacy Award
This award recognizes an individual who has had an exemplary effect on the SCI community and the Disability community at large. This year's award will be given at the Kentucky Congress on Spinal Cord Injury on October 6, 2017. The award is named aft
er Tom Gravitt, who obtained a SCI in his early twenties and fought tirelessly for almost 50 years as an advocate for all people with disabilities.

This award has been given to people who strive to enrich the lives of people with disabilities by being an advocate who fosters respect, access, and equal opportunities and enables all people to enjoy life's full range of benefits.
__________________________________
Welcome to Kentucky, Dr. Beversluis
Mr. Gabe Beversluis recently introduced himself to us. He has joined Bluegrass Bracing, Inc. and brings a focus on pediatric work to the practice. He is now accepting new patients in Lexington, and he is working to extend services into the Somerset area, as well. He is an American Board Certified and Kentucky licensed orthotist with 16 years of specialized pediatric experience treating children with neuromuscular and orthopedic conditions. In terms of pediatric bracing, the website for Bluegrass Bracing states that "…Our goal is to pr
ovide orthotic care which will help each child to improve function, prevent deformity and facilitate future development. Our staff will utilize a team approach, which will include your child's physician and therapist, to ensure your child receives the best quality orthotic care available." We are glad to have Dr. Beversluis in our region, and his expertise fills what had been a major geographic gap in bracing services.
__________________________________
Third Annual Appalachian Research Day
UK Center of Ex
cellence in Rural Health is pleased to announce the third-annual Appalachian Research Day, Come Sit on the Porch.
Community-based research begins at the local level, built upon the foundation of relationships with individuals, neighborhoods, and groups who have common questions and concerns. Appalachian Research Day is an opportunity to join in the discussion and learn about findings from research studies that have occurred in local communities.
Come learn about research projects in our community and how you can get involved. Click here for more information on the day's events and to register.
Date: May 24, 2017
Time: 8:00 am-3:30 pm
Location: First Federal Center Hazard Community and Technical College
One Community College Drive Hazard, KY 41701
________________________________
Congratulations, KATS Network!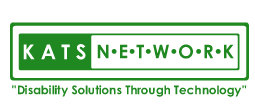 KATS Network was selected as a recipient of the 2017 Christopher & Dana Reeve Foundation High Impact Innovative Assistive Technology grants. KATS Network submitted a proposal for "Ramp Up KY!" to fund a statewide portable ramp lending library program. The award will make possible the purchasing 8-10 portable ramps (along with DIY ramp building kits) for:
Western KY Assistive Technology Center – Owensboro KY
Carl D. Perkins Vocational Training Center – Thelma
Redwood Assistive Technology Resource Center – Ft. Mitchell
Center for Accessible Living – Louisville, Bowling Green, Murray and Covington
Project CARAT Paducah – Paducah
Center for Excellence in Rural Health (Project CARAT/Hazard) – Hazard
Additionally, we will also be purchasing ramps for a new AT resource center in the Lexington area.
Click here for the grant overview. Work will begin on the first of the grant goals over the next several weeks.
__________________________________
________________________________________
KARRN Conference to be held Tuesday, August 29, 2017
SAVE THE DATE!
________________________________________